It is easy to imagine the changes that take place after you start to bike more regularly.
Most people are aware of the main benefits derived from the exercise itself, however, after you start to bike, you will see that the Benefits of Mountain Biking go a lot deeper than most expect.
If you have been biking for a while, this list will most likely resonate with you from the start.
If you are just now picking up the Hobby, let this list be great inspiration to get out there on two wheels.
As a lover of the sport, I have found that Mountain Biking will overwhelmingly benefit your life in the following areas:
Find a Productive Hobby
Help Build Friendship
Welcome Discomfort in Life
Help Build Discipline
Gain Overall Confidence in Life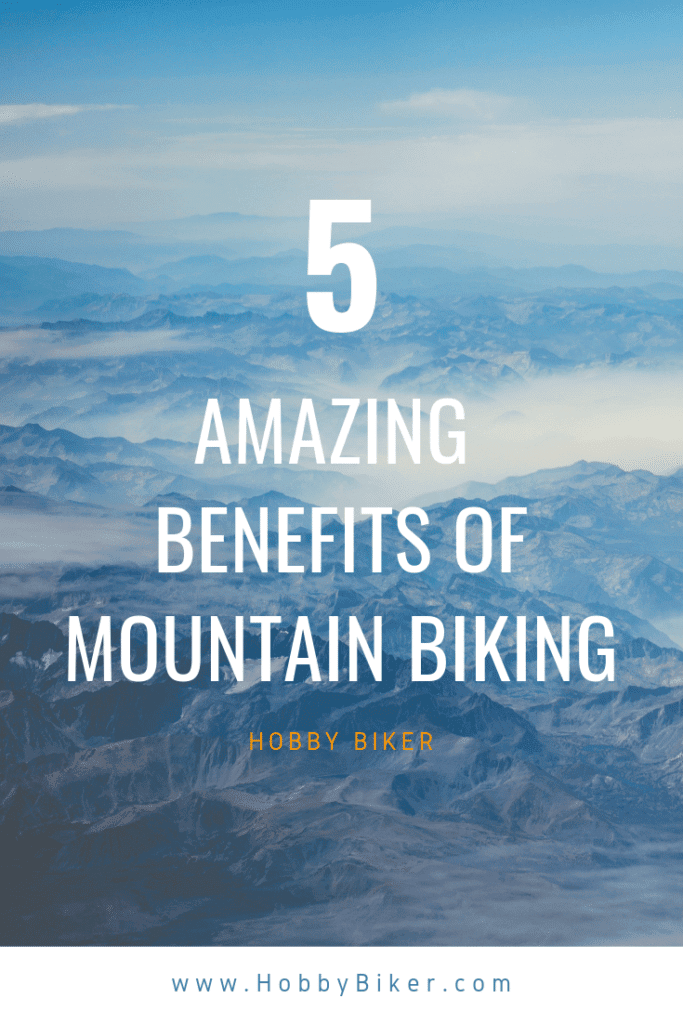 Having a Hobby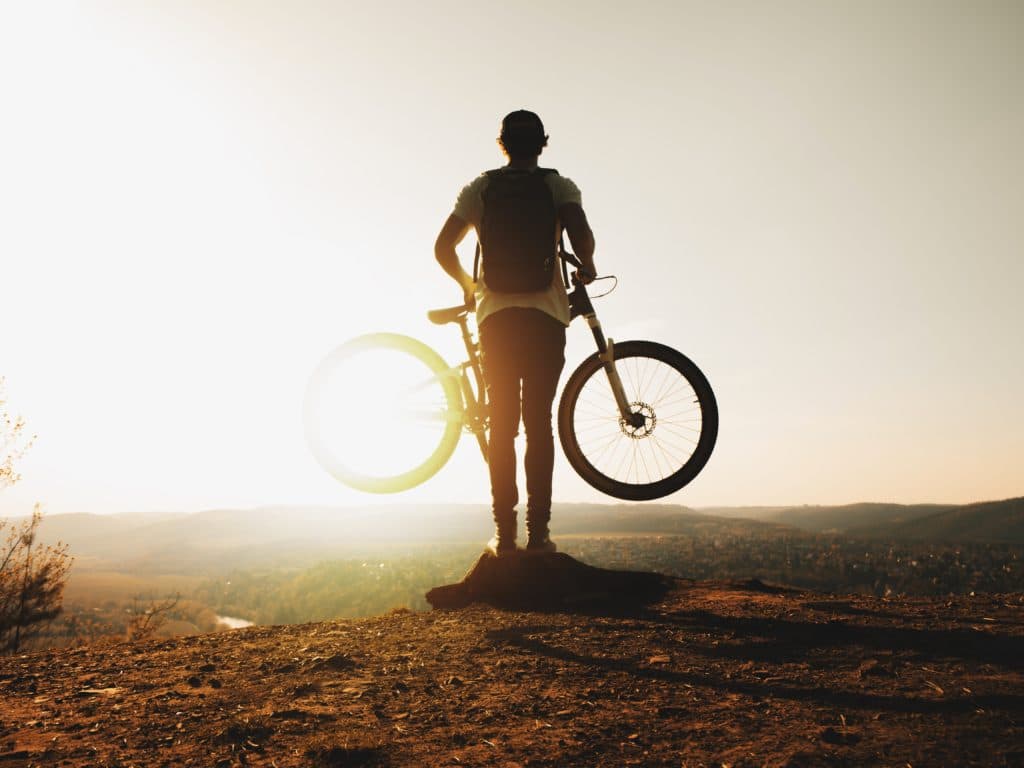 What if I told you I had a magic remedy for lowering your
blood pressure, Cortisol levels, and BMI? Not only that, this remedy also
promised to improve your Mental Health along with your overall physical
well-being. STUDIES have found that these benefits are all found, simply by
having a Hobby, a leisurely activity we engage in by choice.
Engaging in a new Hobby is one of the best ways to maintain optimal productivity and well-being in life. And if your new Hobby just so happens to help you challenge yourself, experience new things, and enjoy the beauty of Nature, it does not get much better than that.
This the great thing about Mountain Biking as a Hobby!
A lot of us get so caught up with work and family life, that
we forget how vital it is to take time out for ourselves. This poses a huge
problem, as we ultimately become more susceptible to Depression and Negativity.
Making it harder on us is the fact that our world is rapidly
changing with Technology. We are now able to get the same experience on social
media as we would normally by visiting with friends. TV shows keep us
entertained and inside for weeks, as we develop more sedentary lifestyles.
Video Games replace kids innate needs to go outside and explore the world, like
we once did.
Mountain Biking is the type of Hobby that can combat all these issues we face. There is no such thing as a boring Mountain Bike trail. From alpine landscapes to vast deserts, trail systems weave you through the best landscapes Nature has to offer. This is one of my favorite benefits of Mountain Biking.
Helping you build Friendship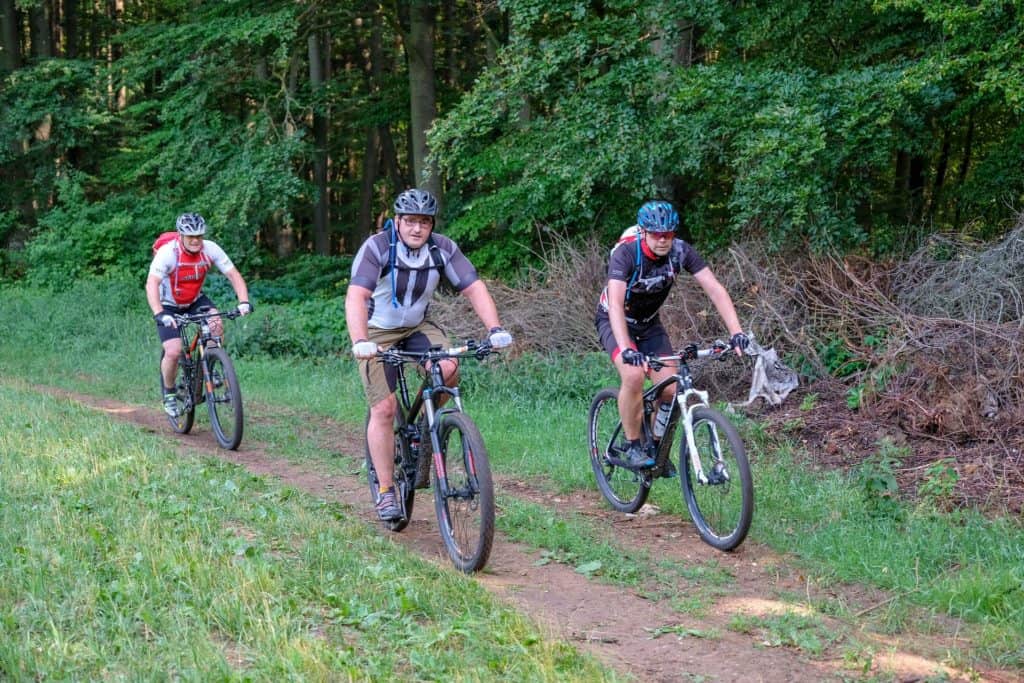 If you've ever ridden in a group, you most likely enjoyed one of the most important benefits of Mountain Biking, friendship.
By my third ride on my local trail, I was ready to hit up
even the most distant acquaintance to see if they were down to ride.
I was addicted to Mountain Biking, and I wanted everyone to
come try this. What I quickly discovered, was that nobody I knew really showed
any interest in the sport. Some didn't even know it existed!
Luckily, most of us have those few close friends that have
followed us into riskier situations. This was the case with some of my
co-workers and before I knew it, the same people who previously had no
knowledge of Mountain Biking, were now showing more interest than me.
After upgrading from my first Mountain Bike to a newer
model, I now had an extra bike, and a great excuse to invite a friend to come
out and ride. These first few rides with my friends really showed me how cool
it was to be out experiencing new adventures with great people.
Even before I was able to motivate my co-workers hit the
trails with me, I would run into fellow Mountain Bikers on the trail. Being
such a niche sport, you will find that most Mountain bikers are more inclined
to invite you to join them on their ride and even exchange information to meet
up at some other time.
This is even better, as these riders are often way more
experienced, so trying to keep up will help you drastically improve your
progression. As well, you will find that these riders are often part of an even
bigger community of bikers. You will be introduced to more riders, different
trails, and even different riding styles.
Welcoming Discomfort in life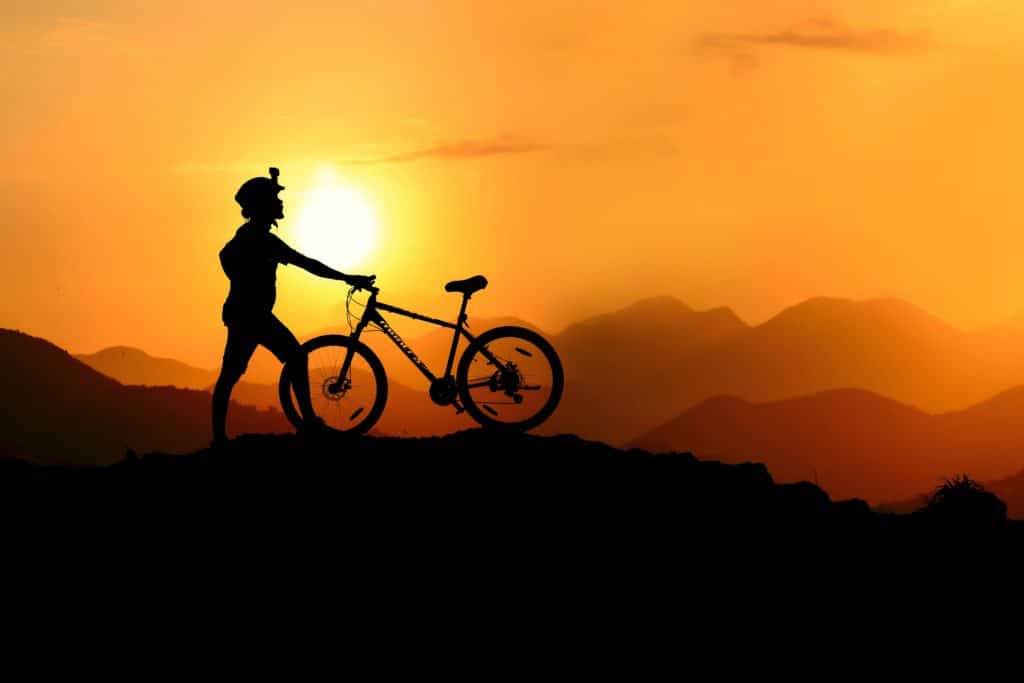 "Life Begins at the End of your Comfort Zone"

– Neale Donald Walsch
If it were not for new experiences, where would your life
be? Better yet, where would your life go?
As children, just about everything we encountered was a new
experience, and as children, we would gladly welcome these new experiences.
What you will find though, is that the older we get, the more Routine our
thinking and behaviors become. And while a Routine can be a great fundamental
tool for success, it is not a place you want to live in long term.
It is a lot easier to look back on life than to predict the course going forward. If you reflect on your life long enough, you will realize the times where your willingness to step just beyond your comfort, often resulted in a rewarding new experience. Trying a new restaurant, learning a new process at work, or even taking a chance on a new investment are all great examples.
Mountain biking is a great opportunity to stretch that strict zone of comfort you try to maintain.
There are features on trails that will challenge you, speeds
that will make you nervous, and even crashes that can leave you scarred. To
conquer any of these challenges, you will have to take a leap of faith and step
just beyond your comfort zone. This is where growth happens.
Building Discipline
A surprising benefit of Mountain Biking is that it really helps you build discipline.
Now I am not talking about a consistent riding regiment,
although that is a great example. I am more so referring to the work it takes
to get better on the trails.
If you stick with biking long enough, you will naturally get
better with time. And this does not happen by osmosis, the efforts and choices
you make over that time really tell the full story.
Mountain Biking can be very challenging at times, it takes a lot of motivation and perseverance to overcome this.
I can attest to the challenges I had with my local trail
when I first started. A few steep hills on the trail would initially drain me to
the core, making it to where I could barely continue onwards. Instead of
choosing to walk these sections, I remained disciplined and attempted every
climb. I knew that these climbs would eventually help build my strength and
endurance, making me an even more powerful rider.
What you will also find, is that Mountain Biking will test
your technique, far before it tests your strength and endurance. Technique is
vital for safe and fun riding, and technique requires consistent practice.
I never thought I would spend hours in the parking lot of my
local trail just practicing wheelies and manuals. I was not a big fan of
"practice" and even less of a fan of embarrassing myself in front of other
riders. But staying disciplined and continuing to practice my techniques
eventually paid off when I was able to transfer these learned skills to the
trail, even surpassing the skills of some of the seasoned riders.
Gain Overall Confidence in Life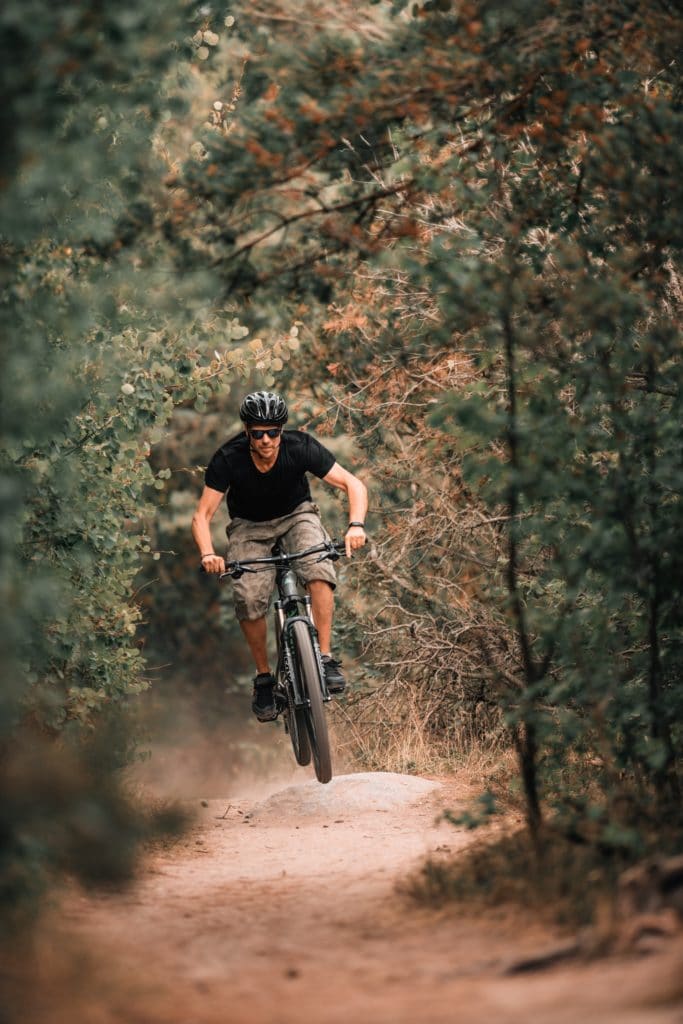 Mountain Biking can be really sketchy at times.
I have rolled into a few situations on the trail that had me
question my abilities on the bike. Rather than freeze up in these sections, I found
that it was best to tackle these situations with as much confidence as
possible.
Little did I know, these quick decisions I made on the trail, would eventually affect the decisions I make in life. One of the most surprising benefits of Mountain Biking, is the Confidence you gain over time. The mentality you will form while riding, is a mentality built on pushing your limits and overcoming challenges.
I suddenly started to notice this mentality taking over when
I was at work. I was no longer dreading those emails that used to plague my
inbox, I know felt more prepared to take on any issue that my colleagues needed
help with, and I was quick to accept any challenge my boss threw our way.
You will also build a lot more confidence in your physical
ability. Mountain Biking takes a certain amount of physical fitness, more dynamic
movements than Road Biking.  You will
have to learn to manage your weight on the bike and push your endurance in
certain sections. All these factors make you a more nimble person, off and on
the bike.
And this workout you experience on the bike and trail,
translates well into every day life. If you are a man, there is a lot of
confidence gained in improving your physical ability.
In Conclusion
There are a lot of benefits to Mountain Biking itself, but few are aware of the unique changes that take place in your life shortly after starting.
If this article inspires you to get out there on two wheel, or if you have noticed any unique changes in your life after you started biking, please comment below.
If you want to see why Mountain Biking is better than Road Biking, check out THIS ARTICLE.