Shortly after you start getting better on a Mountain Bike, you also start fantasizing about a Mountain Bike Trip.
And not just a trip to the next town over, I'm talking about a full-fledged 3-day adventure in another state with your bikes and best buds.
This was my situation once I started getting better on my local trails, and a few Google searches later, I was itching to hit all the best trails in my region.
After finally being able to visit some of my favorite destinations, I offer this advice for planning a MTB trip.
1. Make a list of Mountain Bike Destinations
First, hop on a site like MTB Project or Google and search for the top Mountain Bike trails in your area.
Dream big when you're picking out your top MTB trails.
And don't just limit yourself to the trails within your state, branch out to your surrounding states and even further if your heart calls you to a certain destination.
But before you go adding the whole world to your MTB Bucket list, try to keep a few factors in mind like;
Are you looking for a scenic ride?
Are you trying to test your endurance?
Or are you looking for the thrill of a downhill park?
Do you get bored easily with smaller loops?
Are long rides too taxing for your current skill?
Are you looking for a destination that offers more than just MTB?
Do you need a destination with weeks' worth of riding, or are you just looking for a day trip?
These are some good questions to help you prioritize your list of destinations.
Although I still want to hit iconic locations like Arizona and Utah, I have plenty of Bucket list trails closer to my region, that better suit my budget and riding ability. There's a good chance this will apply to you as well, so make sure you keep these things in mind.
Once you've decided on a few destinations, it's time to check back in with reality.
Unfortunately, one of the most limiting factors for a Mountain Bike trip, is your Budget.
Obviously, the more money you can spend, the further and more lavish you can travel to Mountain Bike. If you're budget is more limited, you may need to prioritize Mountain Bike trails that are closer to you, keeping in mind that you mainly want to experience the trails.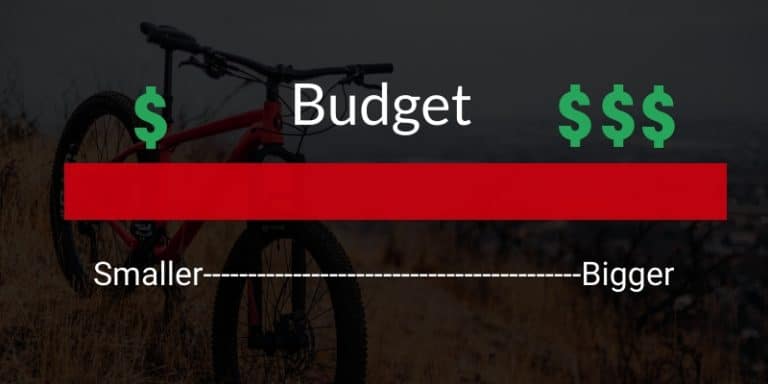 Taking your riding further than your local trails can be quite costly…and man, it can be really unappealing if you're not prepared.
Other than the obvious expenses like Gas and Hotel, here are a few extra costs that you don't want to forget to account for:
Car rental
Park Access
Bike Repair
Deposits on Car and Hotel rentals
Spare Tubes, Sealant, Brake Pads, etc
Parking Fees
Lift Access
Shipping costs for your Bike
Etc.
The list can seem endless depending on what you're trying to accomplish.
The best way to minimize cost, is to start with the absolute essentials and then work your way outward.
So get your Car Rental, Hotel and Food knocked out. The main and largest costs. This provides you with a more appealing number to work with.
Remember, the main goal is to just get you and your bike where you need to go to ride, the rest can be consolidated to minimize cost.
So what if you have to eat sandwiches and drink water for 3 days, at least you're riding. Even if you have to skimp on accommodations, it won't matter when you're out on the trail, doing what you love.
Next, budget for all the things that could potentially ruin a trip. Things like; Park Fees, spare parts, and even Mountain Bike rental costs.
There's nothing worse than getting to your dream destination, only to have something pop up that prevents you from riding.
Once you have the numbers, you can really start to weed out the MTB trails that will be over budget to visit.
But don't forget about them, just add them to the back of your list, where you have time to save up to enjoy the full experience.
3. Review Your Fitness and Skill Level
I thought I had everything laid out for my first MTB trip, a 3-day weekend in Chattanooga. I had my budget planned, car rented, hotel confirmed and itinerary set. Everything was going smooth until my second day of riding, when I realized I overestimated my skill and fitness levels.
After living it up at Enterprise South on the first day, I found myself struggling to complete any climbs on the second day. By the time Sunday rolled around, I had no gas to really enjoy the trail I planned the whole trip around, Raccoon Mountain.
The moral of the story is, always take into account your current skill and fitness levels, as these two things really determine what you get out of a trail.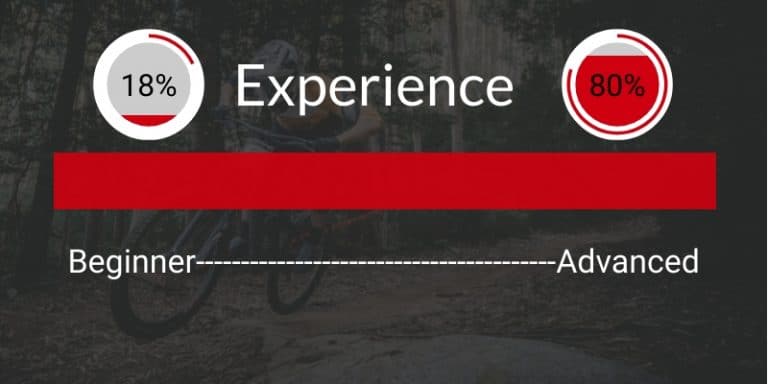 If you're pretty confident in your riding, go ahead and plan for the longest MTB trip your budget can afford.
If you're still a beginner, there is no shame in taking it easy your first go around with a shorter trip.
Same thing when it comes to skill level, as it's too easy to get in over your head when you're planning a trip.
If you are severely outmatched by the trail you plan on riding, there's a good chance you're going to have a rough time rather than a fun one.
If you just started Mountain Biking, you probably shouldn't plan a trip to ride The Whole Enchilada on your first go.
Starting with the trails that you're confident you can ride, allows you to fully take advantage of the trail and therefore, fully enjoy the trail.
And this is good news, as you can slowly work your way up to those major rides you have planned in the future.
Trust me, you're going to have a blast at just about any trail you ride, regardless if it's labelled as a "beginner trail".
Once you finish narrowing down your list based on Budget and Fitness, you finally get to the fun part.
Now you can work on creating a goal Timeline, planning when you are actually able to take the trip.
And make sure you're optimistic on how fast you can make your trip happen. Once you decide you want it in your mind, you really start to make things happen.
You don't want to plan the trip when you have to be at your kid's graduation and you don't want to take the trip, only to return home to massive debt.
Try to make your trip happen as fast as possible, without jeopardizing anything at home.
This helps in the long run, as it can really ruin a Mountain Bike trip if you're stressing the whole time you're gone.
If you're even remotely aware of your recent finances, you can usually guess pretty accurately as to when you can make something like this happen.
The next thing is planning around your schedule.
If you're a workaholic through the week, try to plan a trip during the weekend. A good tip for you, is to try and take a full or half day off on Friday, that way you can shoot for a full 3 days of riding.
Even though I recommend making your trip happen as soon as possible, there are merits to patience.
First off, the longer you wait, the more you can save, and therefore, you can throw down a little more on your MTB vacation.
On top of that, waiting gives you time to really review your options. After a month of saving, there's a good chance you will find a different and better place that you want to ride.
With that being said, it is very rare that you will regret a Mountain Bike trip you took, even if it was on short notice.
5. Research Your Destination – The Logistics
Once you settle on a timeline, you're not really done eliminating trails.
Remember how I said that there's a chance you'll change your destination the longer you wait?
This is because you will be doing a lot more research on your destination than you did before.
Beyond just looking for the best MTB trails, you now have to check the logistics of your planned destination.
Now that you're actually considering a destination, its time to start planning on where you're going to stay, what you're going to eat and how you'll spend your time off the bike.
If you're planning a trip spanning the whole weekend, make sure you plan for a night or two out in the town. Its best to pick locations that have a few different attractions or events, that way you have something to do when you're not riding.
Another major thing you need to plan around is Weather.
Depending on the time of year, your favorite trail may be wet, covered in ice or even closed down.
Essentially, compiling the logistics is the first step in planning your first MTB trip.
Once your destination passes this test, you are ready to start putting things into action.
Now that you have all the pieces together, it's time to start putting them in order.
Just like how we did with the budget, start with the absolute essentials first, then work your way out.
This should be pretty straight forward if you're making this a day trip, however, longer trips will require a little more attention.
Try to plan enough entertainment to keep you busy, but also make sure that you plan rest intervals.
At this stage, you also need to get confirmation from any pals tagging along, especially if you're splitting the bill.
Once you have the major purchases out of the way, start making a list of the things you need to pack for the trip.
Double and triple check this list, as its too easy to forget something only to find out 100 miles away from home.
The most important part to planning your first MTB trip, is to commit.
Make a promise that you will follow through on your plans, that you will save money and that you will continue working to get better on your bike.
Once you set your mind to it, it is almost a guarantee that it will happen.
Here are a few tips to help you on your first MTB trip.
1. Airbnb's can be a really cheap alternative to Hotels
2. Pack water and sandwich meat for a cheap lunch
3. Always check each trail before you go, in case you need to pay a fee
4. Try to have a friend tag along for safety
5. Over budget for Gas, you may end up doing more driving than you think
There's not too much to planning a MTB trip once you set your mind to it.
Even if you're making it by the skin of your teeth, I can guarantee that you'll have a blast.
Safe travels and good luck with your plans!